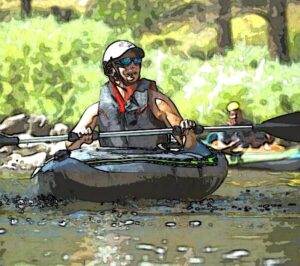 Closest Turbo Tubing & Kayaking adventure to Toronto!
Grand River Turbo Tubing & River Kayaking Exploration
Every summer, thousands and thousands of guests join us for a FABULOUS day on the river. The FUN starts just 69km west of Pearson Airport on the 401. Follow the Cambridge Hwy 8 / King St / Shantz Hill exit for 2.4km to reach our scenic launch site across from the Village of Blair. Our adventures will take you 8km down the beautiful Grand River where you'll arrive in idyllic Old Galt in the city of Cambridge.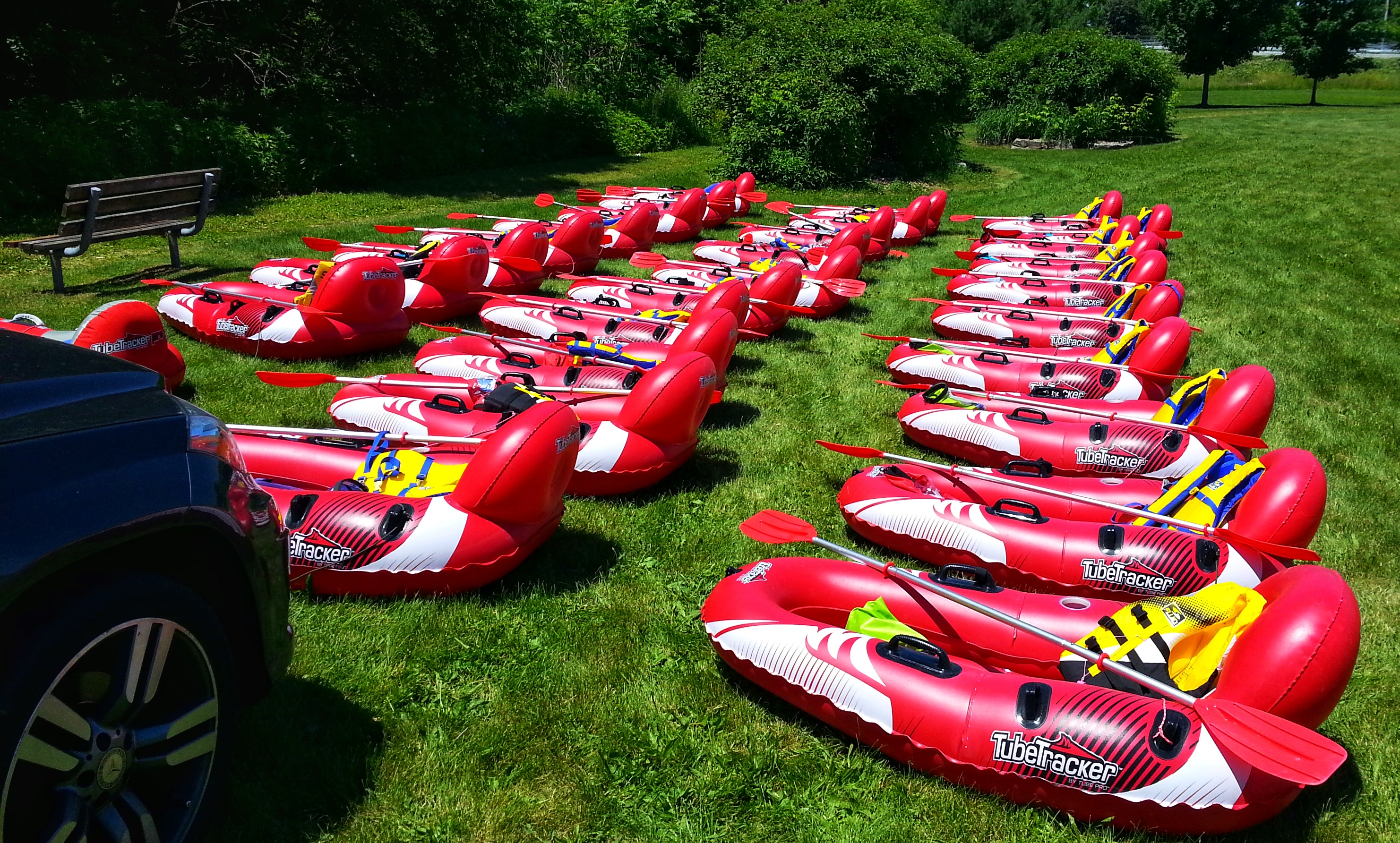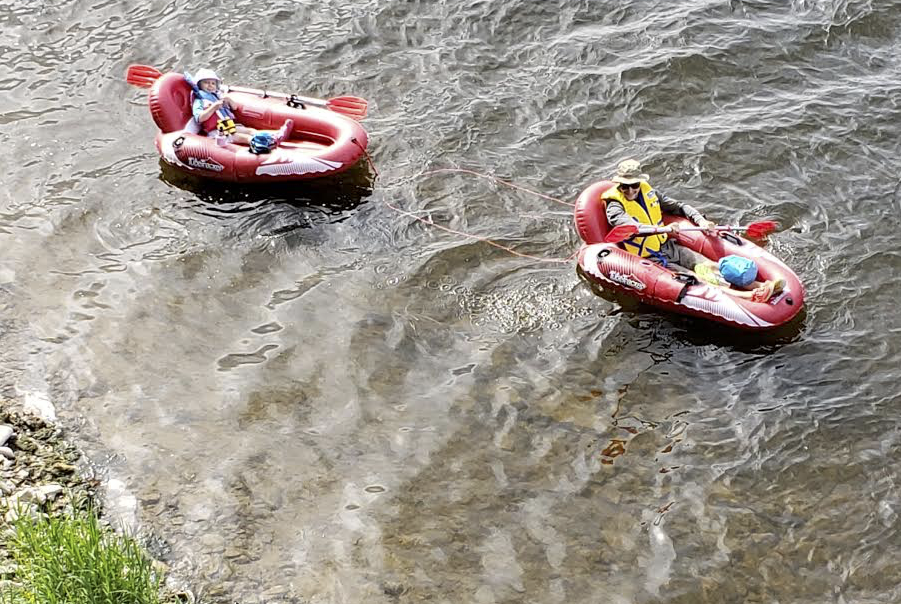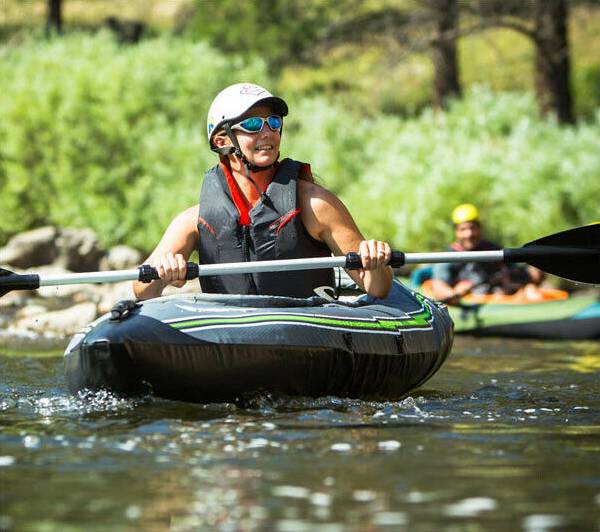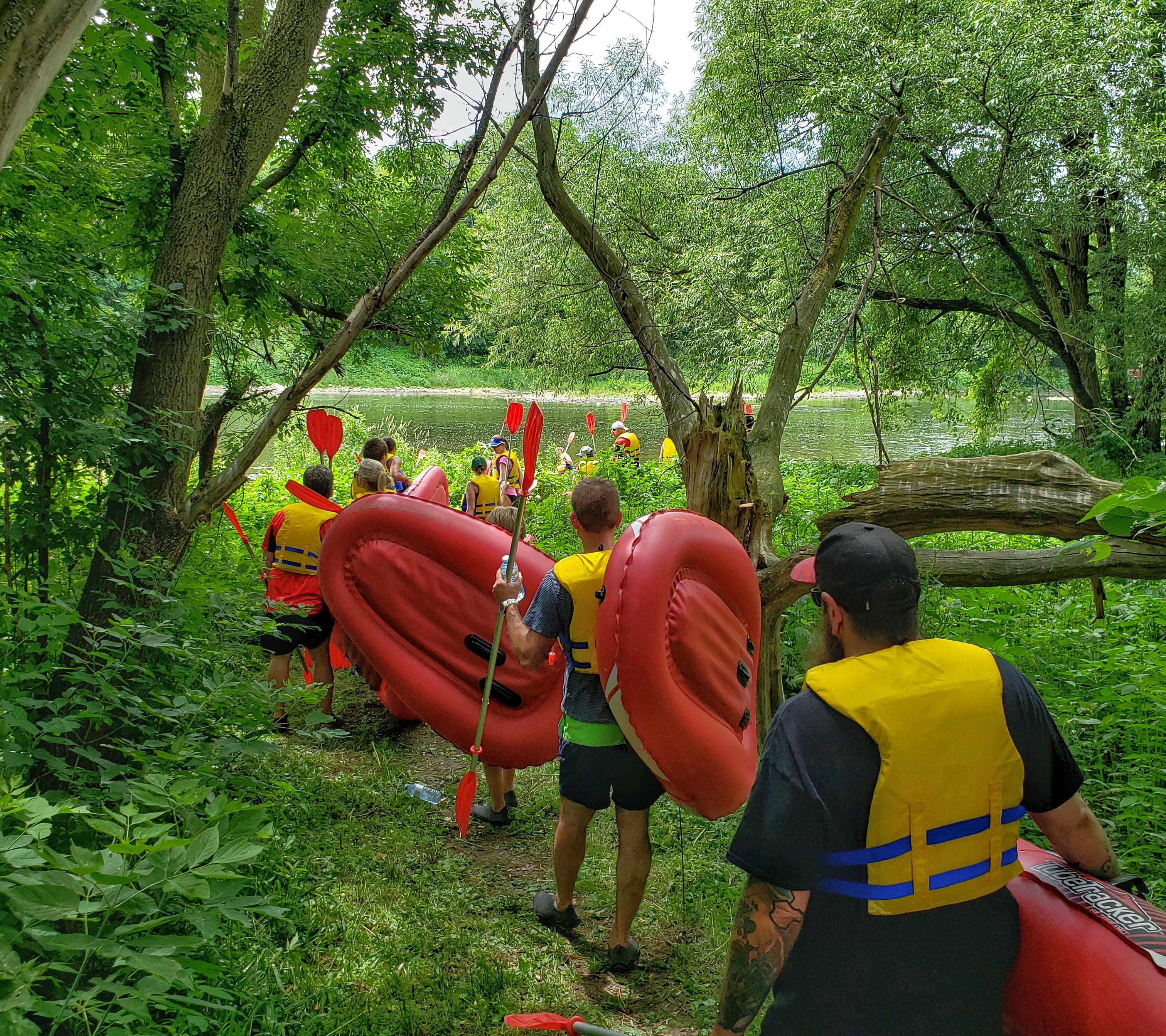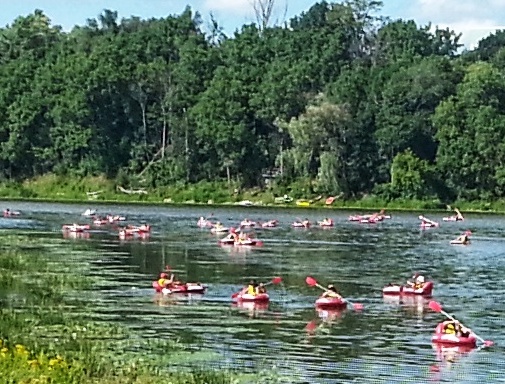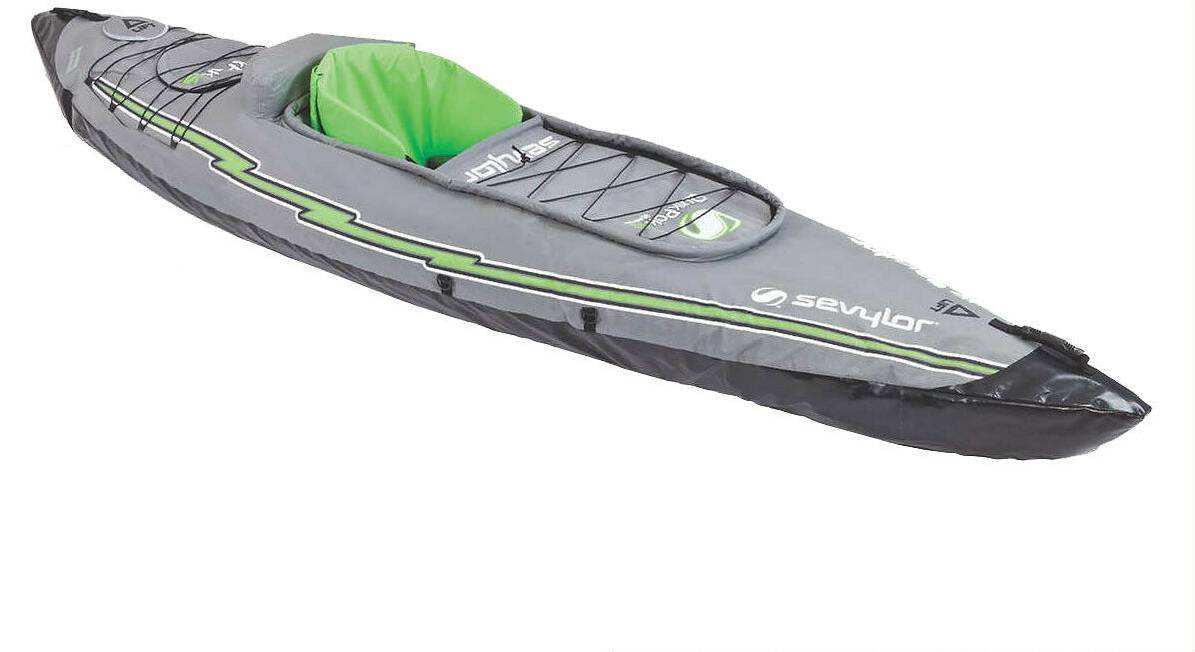 Rated a TOP River Experience!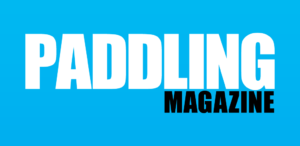 Paddling Magazine wrote:
"The beauty and serenity of the Grand is the biggest surprise. I can't believe I'm less than an hour from Toronto and in a setting like this!"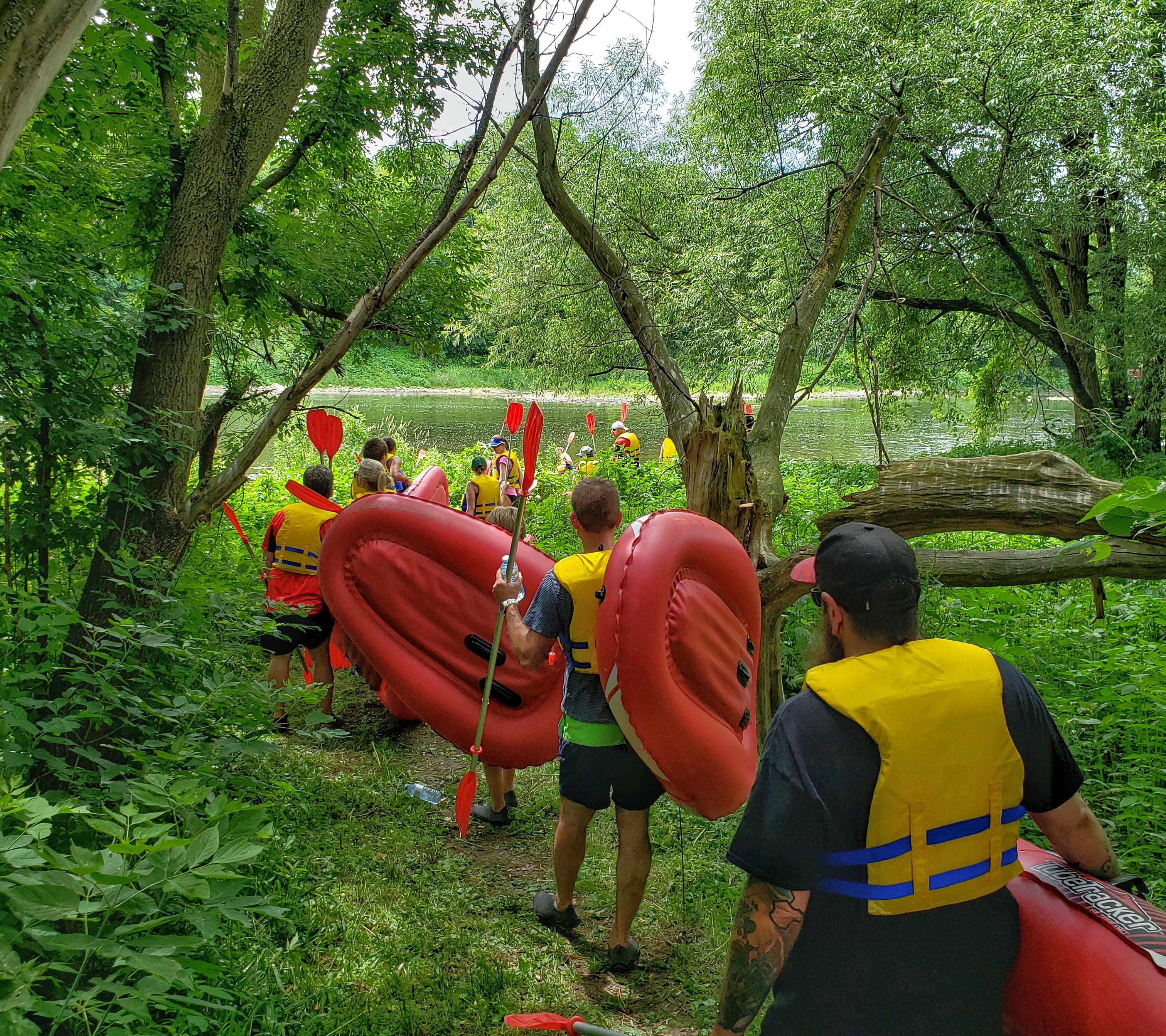 Turbo Tubing: Just $38 +

HST

: We launch daily from 10:30 to 11am.
You'll journey for hours down 8km of the fabulous Grand River. Turbo Tubing is a bit more adventurous and it's for reasonably fit individuals who want a slightly more active experience.
You can float with the current but you can also criss-cross the river and explore the islands. Turbo Tubes are also known as Solo Rafting. They're stable, comfortable and suitable for fit beginners.
Turbo Tubes come with kayak paddles so they're steerable and you can discover more of the river. Don't rush – it's a very pretty river so sit back, relax & enjoy. You probably found us by looking for Tubing Near Me - that's almost always us & we want you to have a fun day.  Turbo Tubes have some room for snacks and beverages.
They're so comfortable that guests sometimes fall asleep.
Weight limit is 250 pounds.
FREE taxi back to our parking / launch site is included.
Kayaking: Just $49 +

HST

It's time to experience the fun & exhilarating sport of kayaking!
New to the sport? The Grand River is the perfect place to start.
Paddle down the wonderful Grand for 8km. Click here for Map and Guide.
The kayak rental is yours for 4 hours - lots of time to explore, learn & play. We launch daily between 10:30 and 11:00 at Moyers Landing across from the Village of Blair and exit the river 8km downstream in Old Galt. If you looked for "Kayaking Near Me" that's almost always us. FREE Taxi back to your car is included.
We feature Sevylor K5 inflatable kayaks. They're more comfortable than cheaper plastic kayaks.
See our FAQ why we selected the Sevylor K5
Weight limit is 250 pounds & if you're over 6ft, you'll be a bit cramped.
This Exploration is for reasonably fit individuals.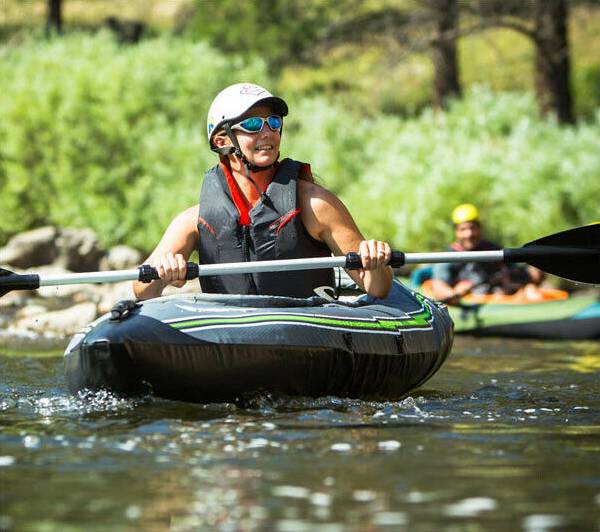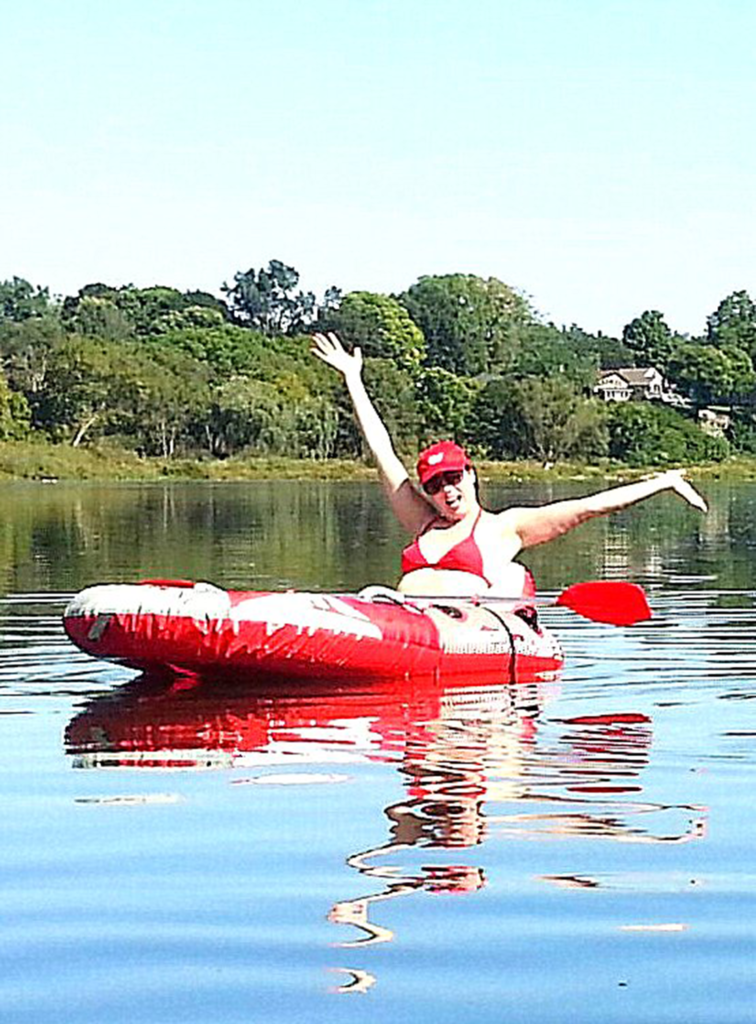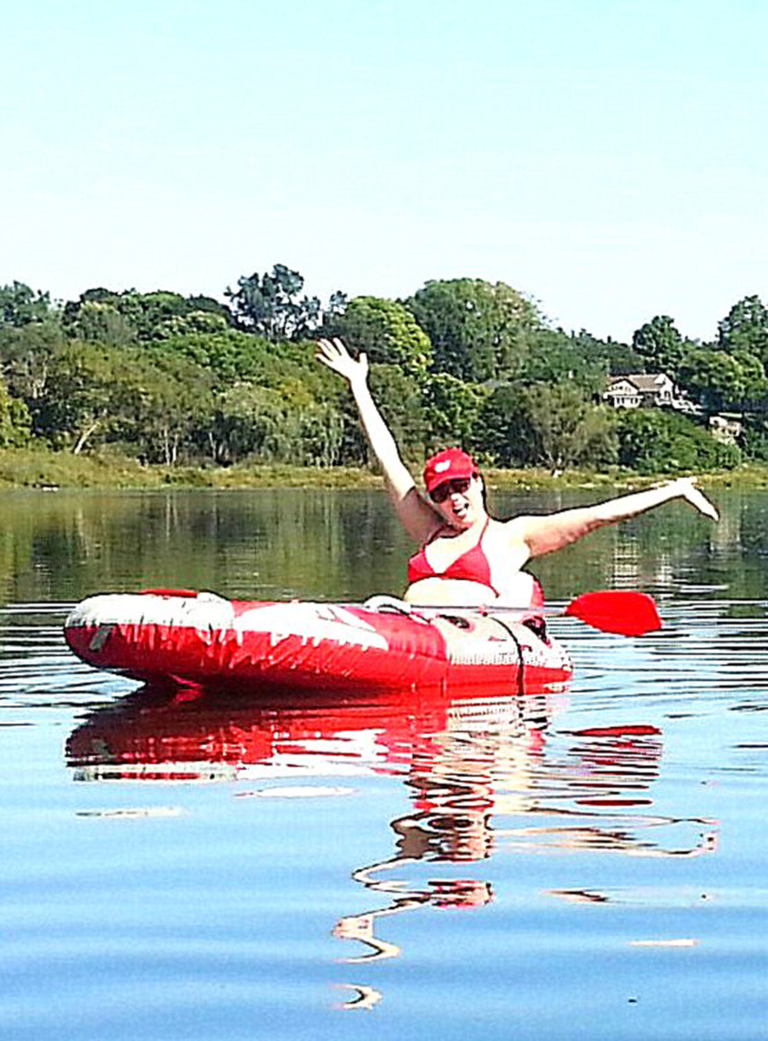 Fun, Thrills, Adventure, Friends.
Our river current will float you through kilometers of protected Eagle Habitat, Osprey nesting areas and the Heart of a 1,000 acre Nature Reserve.
All for only $38 plus HST (Note: Because the tubing is weather dependent, you may cancel anytime for full refund.)
PLUS - Bonus Surprise at the end of your river adventure!
You'll enjoy hours of nature's majesty.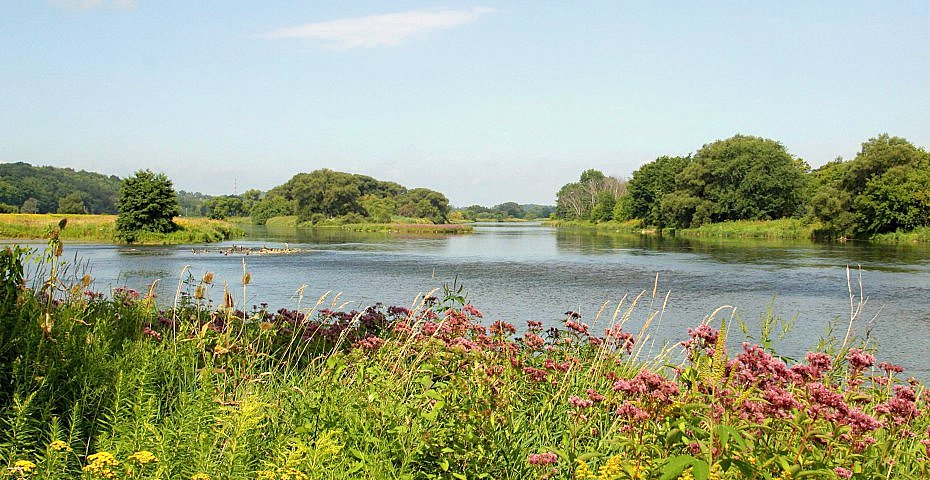 You'll be Outdoors in Fresh Air & Sunshine
All Tubes and Equipment are sanitized before every use.
Our launch area is huge for easy Social Distancing.
We'll direct you to your Tube or Kayak and where to launch yourself in shallow water. For distancing, we have 2 launch points 10 meters apart.
In the river it's easy to distance from others. You'll have a paddle to control where you go.
Our crew wears face shields and will keep their distance.
Our waiver is now online when you book so no need to deal with paper.
Reservations and payments are online.
If you experience Fever, Dry Cough or Tiredness, do not come
IMPORTANT: You must be able to get into and out of the river by yourself since we have a no-touch policy this year. Entry & exit points are shallow and easy. Of course parents can assist their children.
On exit, you'll carry your 11 pound tube or 24 pound Kayak to our trailer about 50ft away.
Children Under 10 - $34
Youth 10 to 16 - $36
Children must be at least 4 years old and, if under 10, accompanied by an adult. This discount is for Tubing, not Kayaking.
Children under 75 pounds must provide their own life jacket. We provide S, M, L and XL adult life jackets.
Discounts for Groups & Parties
Reservations for 6 or more individuals qualify for our Group price of $34 per person.  This discount is for Tubing, not Kayaking.
Reservations are always recommended
If you're unable to book online, please email or TEXT to confirm we can accommodate you.
TubingTheGrand@gmail.com
TEXT 519 241-5853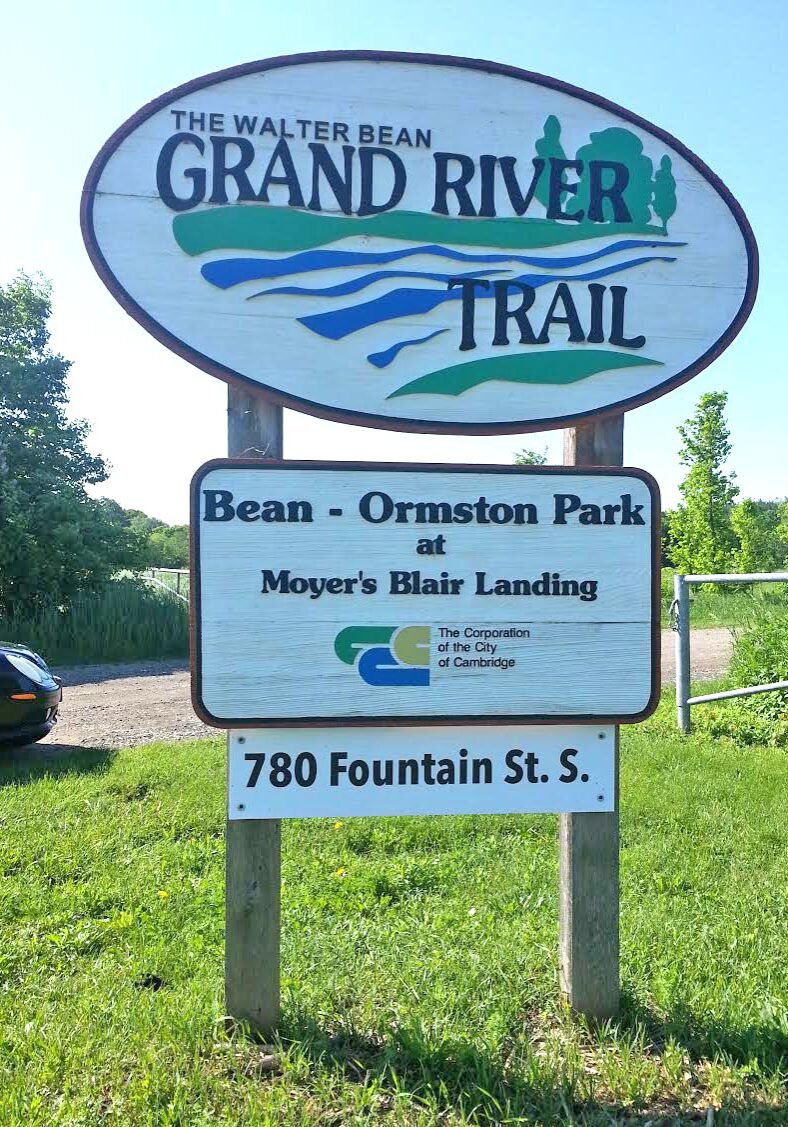 We launch at Moyer's Blair Landing 780 Fountain St S., Cambridge. ON,
N3H 4R8
2021 Schedule
We open just before the May Long Weekend and close after Labour Day in September.
We launch between 10:30 and 11am to avoid possible late afternoon thundershowers.
What to bring, wear and expect.
Sunscreen
Sunglasses
Casual relaxed clothing or beachwear.

Avoid cotton

- gets wet stays wet
Footwear that will get wet
Zip-Lock bags for phone & keys
You will get wet but how wet is up to you
A beverage and small snack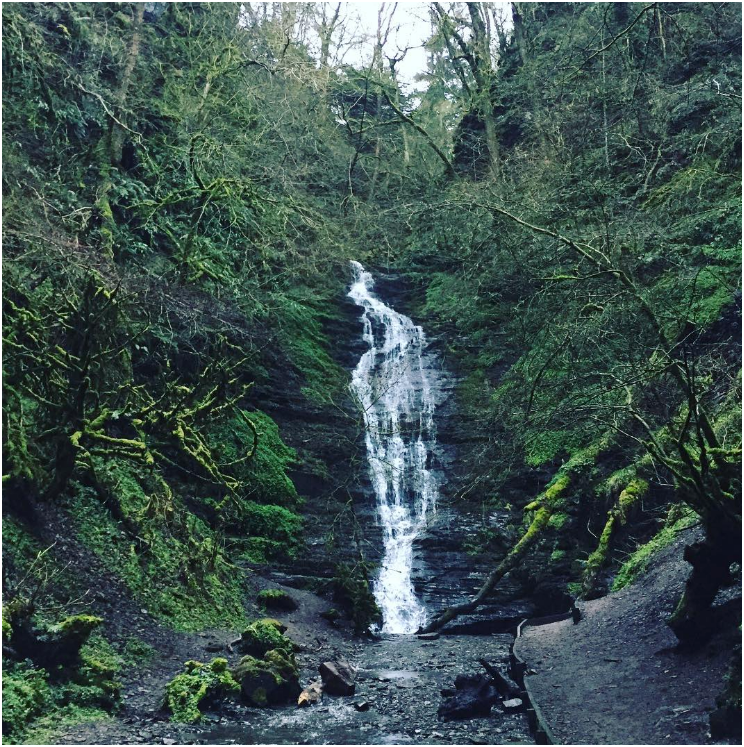 The last kilometre of your adventure runs parallel to 50-foot limestone bluffs.
Our Gift To You: FREE exploration of the European inspired village of Old Galt!
When you reach the end of your adventure, we won't herd you onto a shuttle bus.
Instead, you'll receive a Pre-Paid Taxi Voucher. You can return to your vehicle whenever you choose. This option gives you all the time you want to explore beautiful Old Galt.
The Globe wrote, "Can't afford to go to Europe, Old Galt is like a European village in Ontario." It's a beautiful limestone city.
Old Galt is "Hollywood North." Many films, TV shows and commercials are created here. The Handmaid's Tale, American Gods, Designated Survivor, Flatliners, 12 Monkeys and many more.
It's a lovely village-like atmosphere with charming cafes, lively pubs, restaurants, historic mansions and heritage sites all within a short walking distance. It's also a major wedding destination.
Fun places along the river to eat, drink & enjoy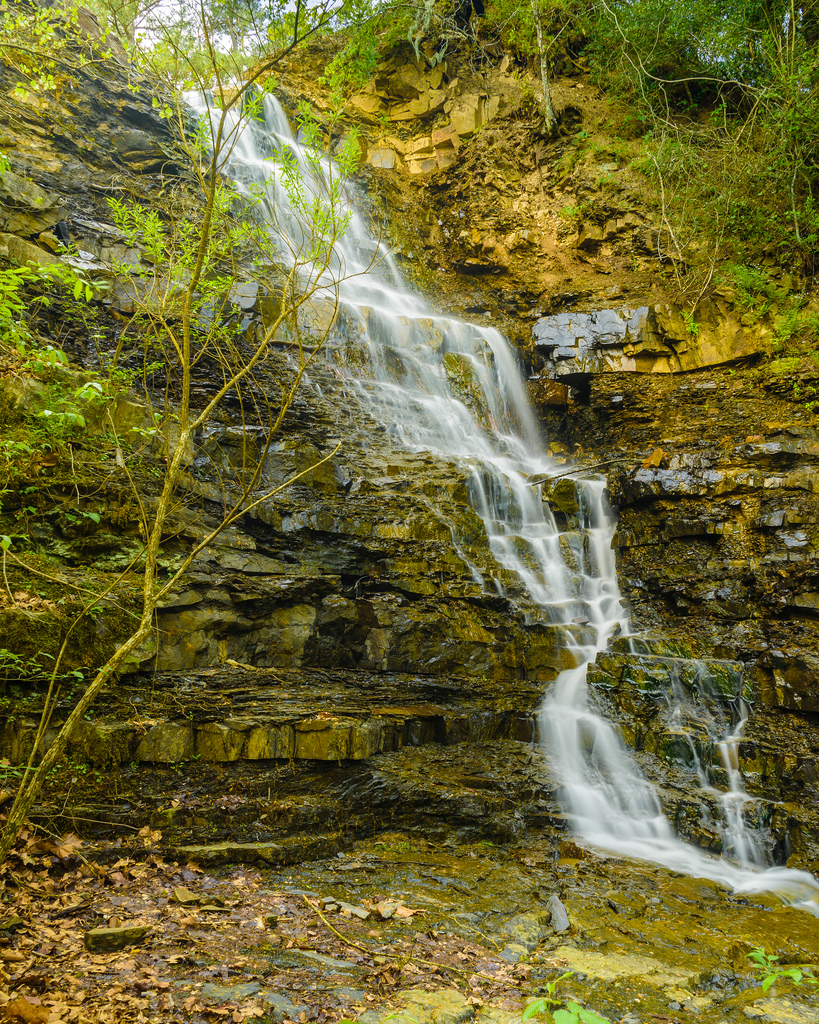 We're sure you'll enjoy your river experience and thank you for considering spending your day with us and in Old Galt.
Julia & Amanda